Who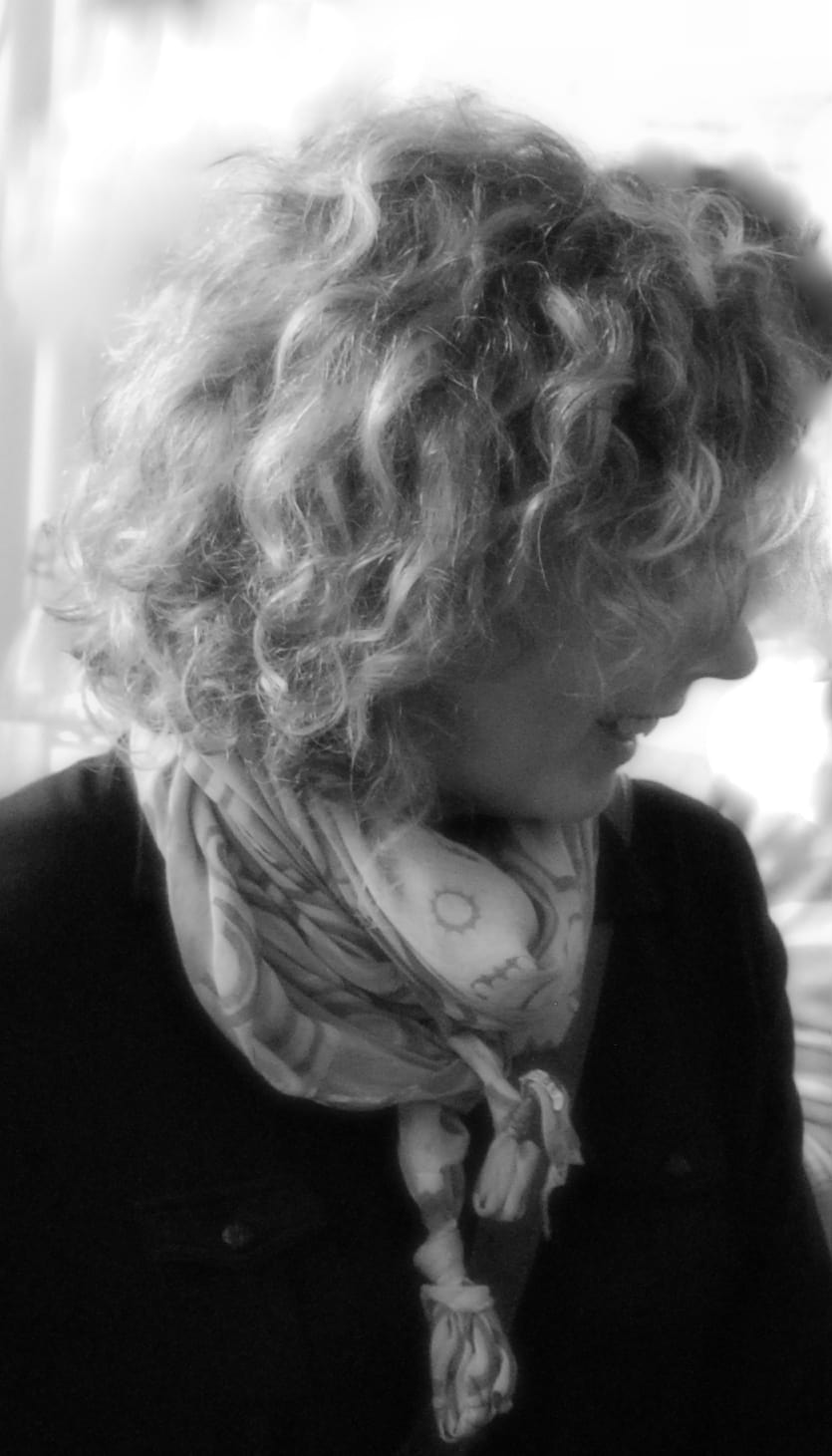 Byography Notes
Carla was born in Venice, in 1971, where actually works.
She come up to painting very young in her father study, but only when she takes her degree in Economics and Commerce that she dedicates completely to her artistic creation.
In 2001 she makes her first personal show ("Sensazioni d'acqua"), like the first victory in a national painting award.
From 1999 she is a member of che Cultural Association "Le Colonète" of Venice.
Shows and Prizes
2013: mostra collettiva d'arte sacra-Limana (Belluno);
2013: "VEDUTE/VISIONI", personale presso galleria S. Eufemia- Venezia;
2012: concorso nazionale "R. Nardi"- primo premio;
2012: mostra collettiva  su musica di Benito Madonia per galleria "Rosa gialla"-Mogliano;
2012: mostra collettiva "Arte in scena" presso galleria WEBART- Treviso;
2012: mostra personale presso Park Hotel "Ai Pini"- Mestre;
2011: mostra itinerante collettiva "150×150" per FABRIKarte;
2000-2011: collettive a "Le Colonète" – Venezia;
2010: personale presso Villa Simion – Spinea (VE);
2010: 6° edizione ARTE FIERA Longarone (BL);
2010: doppia personale ("Back To Light") con Nejdet Vergili presso galleria S. Eufemia – Venezia;
2010: personale al Contemporary Art Festival "Emergenza Arte" – FABRIKArte;
2010: personale ("Percorsi Paralleli?") presso centro culturale "Nardi" – Venezia;
2010: collettiva presso Torre Civica con L. Dall'Acqua e F. Rigo – Venezia Mestre;
2009: 2° edizione premio internazionale Terna PT02;
2009: 4° edizione premio internazionale Arte Laguna;
2009: concorso "R. Nardi" – opera segnalata;
2008: 1° edizione premio internazionale Terna;
2007: concorso "R. Nardi" – opera segnalata;
2007: concorso "L. Tito": opera premiata;
2007: concorso miniquadro "B. Spolaor" – 2° premio;
2006: 1° edizione premio internazionale Arte Laguna
2006: concorso "L. Tito" – 1° premio;
2006: concorso "R. Nardi" – 3° premio;
2006: collettiva presso "Scoletta S. Vidal " – Venezia;
2006: concorso miniquadro "B. Spolaor" – opera premiata;
2005: collettiva presso Centro Culturale "Candiani" con M. Romagna, D. Cioffi, S. Geat, L. Ghisetti, C. Marconi, D. Rallo, A. Siebessi – Mestre;
2004: collettiva presso "Scoletta S.Vidal" – Venezia;
2004: personale ("Tra Luce e Realtà") presso circolo culturale "La Barrique" – Venezia Mestre;
2004: collettiva presso galleria "Laurentianum" con D. Cioffi, L. Dall'Acqua, S. Geat, L. Ghisetti, D. Rallo, A. Siebessi – Venezia Mestre;
2001: personale ("Sensazioni d'acqua") presso galleria "Contatto" – Venezia Mestre;
2001: concorso "Ruga Giuffa" sezione under 35 sul tema "Emozioni del colore" – 1° premio;
2000: concorso "Ruga Giuffa" – opera segnalata;